English as a Second Language (ESL) Online Instruction
Engage with your teacher face to face from your online location, scheduled at your convenience.
The best way to learn is through live interaction with a first-rate teacher, one who can adjust to your learning needs, answer your questions, and make learning fun.
Video
Audio
Text messages
Screen sharing
File sharing
Why choose us?
We're a small company with superior quality. We establish personal relationships with all our students. That's the way learning works best while being fun too. Our classes are one-to-one, face-to-face interactions, not computer exercises. Your class is customized for you: your level, your pace, your questions, your needs.
How do online lessons work?
We do live one-on-one lessons using Skype, a free, easy-to-use program that lets you make voice/video "calls" via the Internet, using your computer and webcam, or your tablet. Your screen will look something like that shown above, for a face-to-face conversation. When you schedule your first class, we'll send you simple instructions.
Read more about Skype and what you need
How do I start?
It's simple. Everything you need to know is explained on this page. When you're ready, contact us to schedule your first lesson. Then reserve your appointment by registering and paying -- just click the register button further down on this page. Please feel free to email us if you have any questions.
Read our Frequently Asked Questions (FAQs)
Scheduling: Instruction is customized to fit your needs and so is scheduling. Each meeting is arranged according to mutually agreeable times. Most people prefer to set up a regular schedule, making changes as necessary for specific dates. Schedule adjustments provide flexibility and are usually confirmed meeting-to-meeting. Rescheduling is permitted with at least 24-hour advance notice.
With personal instruction, we can adapt to your level and focus on just what you want. You can start anytime. We suggest that you contact us so we can discuss your specific needs.
Prices: The cost is $35 per hour for personal instruction.
Payment: For your first lesson, payment is due in advance so that we can reserve your time. After your first appointment, lessons must be purchased in advance in 6-lesson packages (exceptions on a case-by-case basis). We accept payment online via PayPal, so you know it's safe.
As a student you'll receive free password access to our collection of online ESL Resources that can help you with your learning.
Learning a new language should be fun and rewarding. Our classes are enjoyable and you will find the time flies by.
How to Register for ESL: After we confirm a schedule as described above, please register and pay online. We will then confirm and reserve your appointment.

We're serious about our instruction and your appointments and we hope you are too. Please read our Payment, Scheduling and Cancellation Policy.  
Already a student and just want to make a payment?

The Pay Now button will take you to PayPal where you can specify the amount of the payment. If you would like to include a note with your payment, click "Add special instructions for merchant" on the PayPal "Review Your Payment" page. Thank you! [reminder: 6-hour package = $210]
More about Skype
In case you're not already familiar with Skype, it's a video chat program or app that you install on your computer or tablet. It is something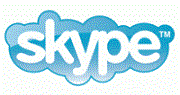 like Apple's FaceTime application but you can also do screen sharing, instant messaging and file sharing as part of your interaction. You need a good Internet connection, but the program and its use are free. See https://www.skype.com

What equipment do I need? You will need a tablet such as an iPad or a computer with a webcam, microphone and speaker or headphones. Most laptops have these built-in, in which case you're all set. You should have a quiet location where you can concentrate.
Most of our customers are not computer experts, so we use computer technology that we've found to be effective and easy to use. We want you to be able to connect easily so you can focus on your English right away.